The Vitamin D Cure is a breakthrough way to increase your energy, decrease your pain and slim down, using the latest scientific research.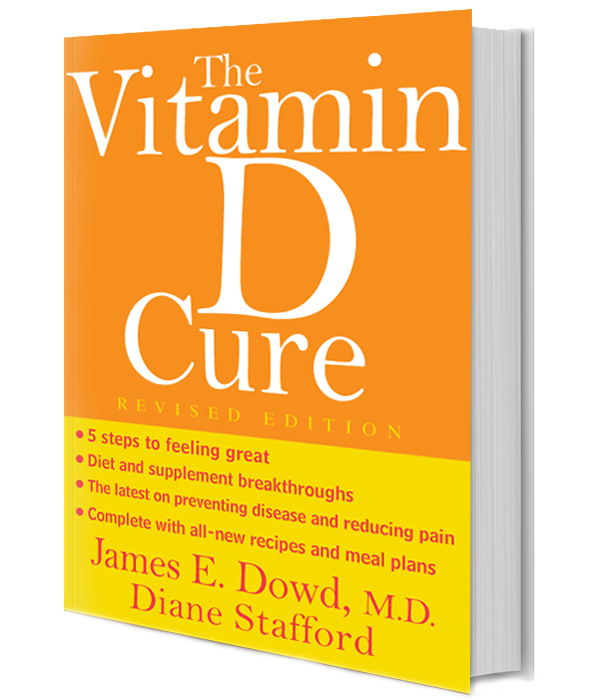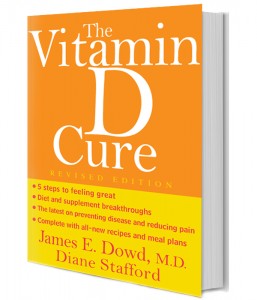 We've long known that healthy Vitamin D levels are related to strong bones, but several recent peer-reviewed scientific studies have clearly shown that Vitamin D also decreases our risk of getting overweight and developing high blood pressure, diabetes, heart disease, arthritis, cancer, and other health problems.
This book-the only one of its kind-introduces a simple plan to increase Vitamin D levels in the body through simple, individualized supplementation with Vitamin D, carefully increased sun exposure, and exercise. Through its clear and down-to-earth five-step plan, The Vitamin D Cure shows how variations in our diet and activity levels can have a profound impact on our health and well-being. This groundbreaking program provides a broad variety of benefits: readers can increase their energy, lose weight, improve their mood, and reduce their pain.
James E. Dowd, MD, FACR (Brighton, MI) is a clinical associate professor of medicine at Michigan State University and the founder and director of both the Arthritis Institute of Michigan and the Michigan Arthritis Research Center. He has been widely published in the professional literature and has been interviewed on local TV and radio. Diane Stafford (Newport Beach, CA) is a professional writer.