Note: The Arthritis Institute of Michigan is located in Brighton MI, less than 45 minutes from Clarkston and is accepting new patients.
Are you looking for a rheumatologist Clarkston MI?
Rheumatologists are more than just hard working and experienced healthcare professionals. Rheumatologists are talented and passionate individuals whose only goal is to help men and women, young and old, experience what it means to life a better and easier life free from pain. After many years of education, internships, residencies, fellowships, and more, an aspiring rheumatologist is ready to take on the world, or at least their desired state of practice, and help those who need it most. Rheumatologists, like Dr. James Dowd, specialize in the initial discovery and treatment of various musculoskeletal conditions and other rheumatic diseases such as juvenile arthritis, inflammatory arthritis, crystal arthritis, osteoarthritis, as well as a variety of autoimmune diseases. Though rheumatologists do work with other healthcare professionals to ensure the highest quality care, most make efforts to avoid any course of treatment that requires medication or surgery unless it is absolutely essential. Most of the time instead, a rheumatologist will diagnose a condition and work with the patient to determine physical and nutritional needs, supplement intake necessities, and other positively impactful changes he or she should make at home or between sessions to help the self-healing process and alleviate any pain and discomfort.
With Clarkston, Michigan only 30 or so miles away from Brighton, MI, there's no reason any person suffering from a rheumatic disease should be forced to do it alone. Looking for a picturesque downtown so quaint and charming that it is actually an official National Historic Site? Look no further than Clarkston. The timeless town of Clarkston has more than enough shops, restaurants, and businesses to occupy nearly anyone staying in or visiting the Clarkston area. A variety of incredible art fairs, parades, and festivals throughout the year help bring people together and appreciate all the culture, diversity, and success that has impacted them as a community throughout the years.
Rheumatologist Clarkston MI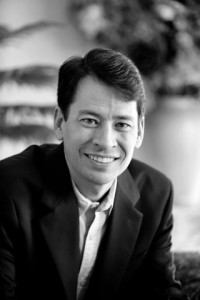 Dr. James Dowd is a highly trained rheumatologist who is proud to offer professional treatment and services to people in and around Clarkston, MI, as well as throughout the state of Michigan. People travel from all over the state to visit Dr. James Dowd's office in Brighton because of his extensive knowledge and skill in treating a comprehensive collection of rheumatic conditions in patients of all ages. Typical healthcare facilities have wait times of up to six months for new patients, but at Dr. James Dowd's office in Brighton we make an effort to see you as soon as possible. We encourage anyone who may be suffering from any rheumatic diseases to call or visit Dr. James Dowd's office in Brighton as soon as possible to book an appointment.
If you are looking for a rheumatologist Clarkston MI, please call our office at 1.810.225.7553 or fill out the form below to schedule your appointment.