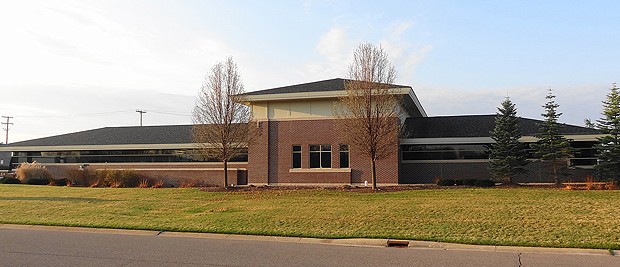 The Arthritis Institute of Michigan was originally founded in 1998 in a small office in Howell, Michigan. It was the first rheumatologic center in the history of Livingston County, however some years later the facility would be moved to its current location in Brighton. James E. Dowd, MD, FACR, is the Institute's founding physician and is well established in the field with over 20 years experience in internal medicine, adult rheumatology, and pediatric rheumatology. The Arthritis Institute of Michigan is a state of the art facility, designed specifically with arthritic patients in mind. We offer barrier free access, drive up and covered drop off, and natural lighting in every room, plus our newest facility even houses an infusion suite and a clinical research center to ensure that all your needs are taken care of on site.
At The Arthritis Institute of Michigan, our primary focus remains providing all patients within our own and the surrounding communities with the most impressive rheumatologic care available. Every step of your journey with us will be carefully attended to by one of our highly-trained staff members. Our professionals can handle anything you need at any point during your treatment, making your time with us as comfortable and satisfactory as possible. With a proud history of providing progressive medical services and treatments to patients, our success relies on our commitment to staying informed on the latest research and advancements regarding new treatments that could better help us care for our patients both now and in the future. Find out today how we can provide quality, compassionate healthcare to anyone suffering from:
Rheumatoid Arthritis
Osteoarthritis
Osteoporosis
Ankylosing-Spondylitis
Psoriatic Arthritis
Gout
Systemic Lupus Erythematosus
Scleroderma
Childhood Arthritis and Joint Problems
Inflammatory Diseases
Knee, Shoulder, Hip, Back and Neck Pain
Vitamin D Deficiency
We also offer a variety of amenities and techniques to better serve your healthcare needs, all at the hands of one of our competent experts. Enjoy on site:
Laboratory Work
In-office Infusions:
Joint Injections
Joint Aspirations
Viscosupplementation
Nutritional Therapies
To learn more about Location & Directions to our facility, acquiring New Patient Forms, or if you just live in Michigan and are looking for high quality care, we invite you to contact us today to talk to us directly or to set up an appointment. The Arthritis Institute of Michigan is currently accepting new patients. If you or someone you love is dealing with a arthritis diagnosis, get the level of care you deserve by calling Dr. James Dowd today at 1.810.225.7553 to get started, or or click here to make an appointment online.